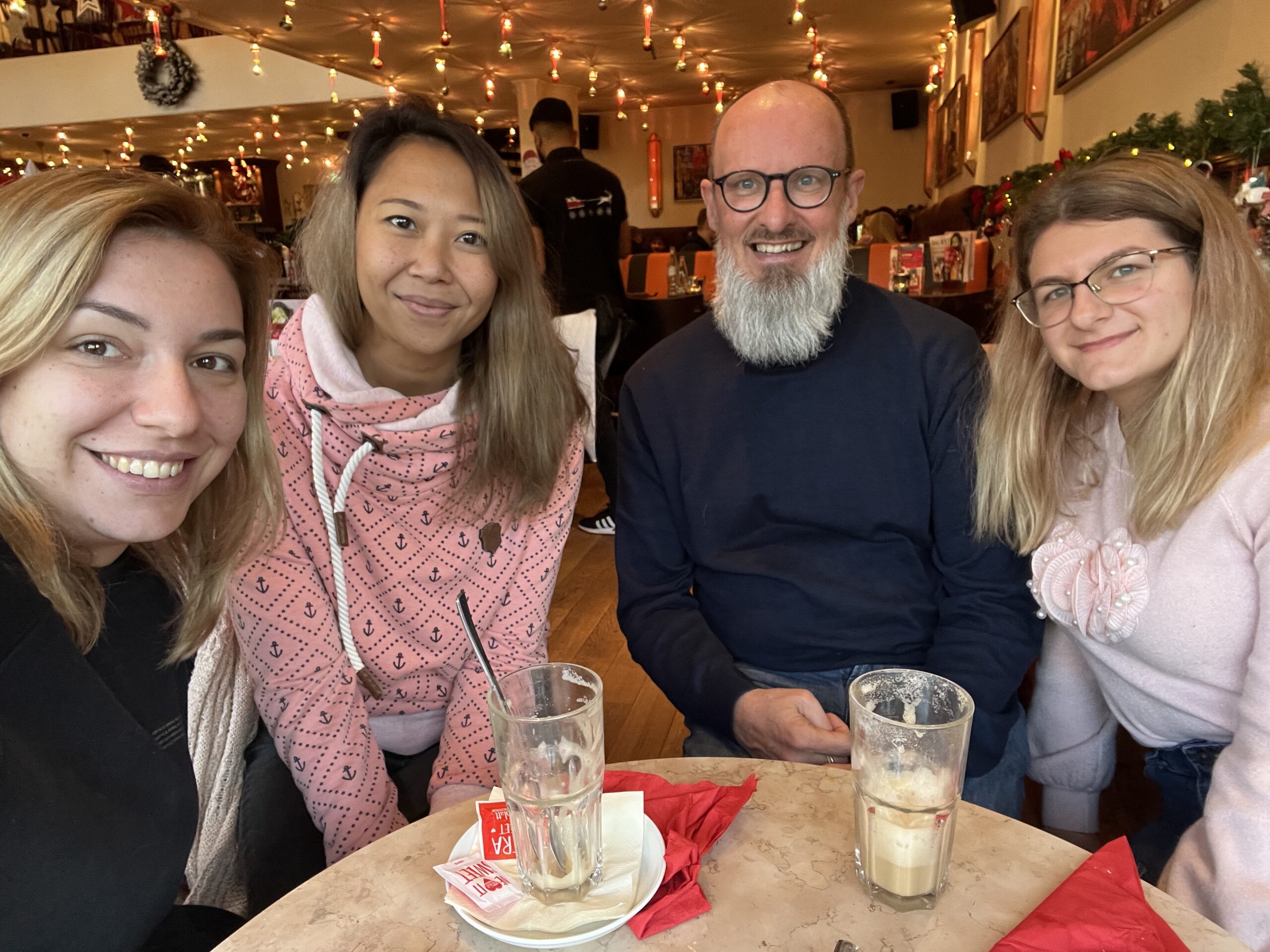 Hello and welcome to show 270 of our podcast "Absolutely Intercultural". Today we will talk about the biggest intercultural event of Sprachen/Internationales during the Winter Semester which is called the Managing Cultural Diversity Seminar. Every year – for the last 20 years we have invited guest lecturers from our partner Universities from literally all around the world to join our seminar. The main idea of the Managing Cultural Diversity Seminar is one intercultural topic that is discussed in detail by participants from every part of the World. This semester we looked at Sustainable Innovation. Local and international students together with the guest lecturers were divided into groups to work on Sustainable Innovation ideas and at the same time collaboration intercultural teams.
absolutely entrepreneurial

In our first category, "absolutely entrepreneurial", we will listen to the conversation of two international students who both participated in the seminar. Carlos from Brazil and Lorena from Albania went out of it, motivated to take initiative and to start their own business ideas just because of having listened to the stories of the other participants in the seminar
absolutely project-oriented

In our second category "absolutely project-oriented", we speak to guest lecturer Vilmante from our partner university in Lithuania. Vilmante has generously contributed to the Managing Cultural Diversity seminar for more than 10 years now and for her MCD is not only the place where she will meet old and new friends but also the place where great projects with other guest lecturers from all around the world are conceived and planned.
absolutely innovative

Finally, in our last category "absolutely innovative", we listen to Tea, a guest lecturer from our partner university in Tirana, Albania. She held a workshop about Sustainable Innovation in Crisis, and gave a simple solution to a topic which sounds as if there cannot be a simple solution. She gave Esjona an insight before her own workshop took place.
What about you? Have you thought about finding a way to stay connected to people who live far from you? Have you started thinking of your own sustainable innovation business idea?
Please write a comment or mail us, we could do a follow-up interview with you in one of our next shows. On our web page, www.absolutely-intercultural.com, you can get more information about this show and previous episodes and you can leave comments. And if you enjoyed the show, please like us on Facebook too. 
By the way, did you know we are also on iTunes or Apple Podcasts? You can subscribe to us there for free and give us a rating and a comment. 
Our next show will be coming to you on 4th of February.
Until then – start formulating your next sustainable innovation idea – and Bleiben Sie absolut interkulturell! 
The host of this show is: Dr. Laurent Borgmann
Chief Editor: Esjona Musta
Assistant Editors:  Natalia Obikhod,  Elene Mikeladze
Download
Podcast-Feed
Apple podcasts