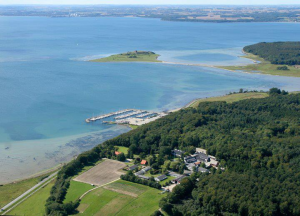 We have a new look for the website, a Facebook milestone, a webinar on culturally responsive teaching and a plea for help on the Edublog awards! We will be talking to two teachers about how they adapt to a diverse classroom.
So we have updated the website to accommodate the new material we have on culturally responsive teaching. You can now also sign up for the Teaching Culture newsletter . The next one comes out on the same day as this podcast and includes information, links and news. And of course it's all free.
And thanks to Jeja Petrici who became our 500th Facebook liker on 16th October. We regularly post links on intercultural topics there on most week days. Just do a search on Facebook for Absolutely Intercultural or use the link on the sidebar.
People overcome all sorts of obstacles to be on our show! Here's Alexandra Haas in Germany, arriving to our agreed recording a tiny bit delayed!
absolutely at home
We'll hear more about what the refugee influx has meant for Alexandra's work later in the show. But first we will make a visit to a very special institution, a Danish high school, which is not what you may think. The network of Danish high schools dotted all over the country, usually in very attractive rural settings, is a place for adults to go on short to long term residential courses. These courses in the past have tended not to be vocational but mainly just for the sake of learning. It's a very Danish institution and can be traced back to Grundtvig, a Danish 19th century philosopher who gave his name to the European Union's strand for adult education funding. My local high school specialises in languages and nowadays caters for foreigners in Denmark needing to learn Danish in order to settle down here. I went to Kalø Højskole (see image) to meet Jennifer Appave, a Canadian who has worked in Japan, Africa and Asia, to ask her about her experience teaching multinational groups in this residential setting.
absolutely German
Did you know that this podcast came out of a project called Teaching Culture which ended in 2006? In Teaching Culture we developed a curriculum to help teachers become more interculturally aware and to include intercultural elements no matter what they were teaching. Alexandra Haas was the initiator and coordinator of the project and it was great to catch up with her almost 10 years later to find out how the refugee influx in Germany was affecting her work at VHS Rhein-Sieg.
Hearing from Jennifer and Alexandra is very helpful to me as I update and adapt the Teaching Culture course so that it is suitable for Erasmus+ funding. What we learned there was about the importance of
treating each learner as an individual,
negotiating what goes on in the classroom and
being prepared for conflict and dealing with that by finding out what the underlying reasons for the conflict may be.
absolutely global
I'll be talking about making the most of the intercultural resources in the adult classroom at the upcoming Global Education conference which is free and online. My session is in the European evening of November 19th at 20:00 CET and you might want to explore the other sessions available from 16-19th November because the overall theme is about going global in your classroom.
So that's it for this show! We'll be posting on the Facebook page when the nominations for the Edublog awards start so please do consider nominating the podcast. The next show will be coming to you from Germany with Laurent Borgmann on 4th December. So until then stay tuned!
Don't forget to like us on Facebook or leave a comment on iTunes and stay tuned!
The host of this show is: Anne Fox
Download
Podcast-Feed