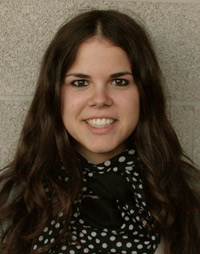 Our New Editor from Spain: Elena Colunga Caballero. Welcome to our team!
So what should we be listening to in this podcast:
How do you personally try to gain authentic information about a country  and culture that you are interested in? Do you trust the official view of the foreign office website? Or do you go straight to Wikipedia? How about listening to some real people from that country? This way you will get the unofficial story from the citizens themselves. Perhaps it could be interesting to listen to a father of two children who can tell you what it is really like to take the two on public transport or to a restaurant? This is inside information that you may not find in any of the official publications of the country. Under a system which is called Rotation Curation Movement, Karsten Kneese will host the twitter account of I_amGermany for a week starting next Monday.
absolutely twitter
Let us explore what you, the listeners can find out about his culture if you follow him during that week. In our first category "absolutely twitter" I asked Karsten how the Rotation Curation Movement has developed since it started in Sweden last year. If you are interested, please find "I_amGermany" on Twitter on Monday and follow Karsten around for a week. This is grass-roots journalism on Twitter that I think you should not miss. You have the opportunity to find out the real story from real citizens without having to travel to the country.
absolutely stereotypical
I spoke to a group of students from the German-Jordanian University who jumped in at the deep end and decided to spend a whole semester in Europe. In our second category "absolutely stereotypical" I asked them what their parents and friends had warned them about before they left.
absolutely international
In our third category "absolutely international" I am talking to a young but very well travelled person. After spending all her holidays abroad since she was 15 she has also studied in France and has now started doing her practical training in the department of Languages /International Affairs at the University of Applied Sciences, Koblenz. I asked Elena from Spain what her friends and family had said when she was planning her big step.
absolutely different
Let us now return to the group of Jordanians who told me that in their country it would be very unusual for a lecturer to go to the university by bike, because there seems to exist a bigger "power distance" between lecturers and their students. We also learn that in Jordan, if you get invited to dinner you have to refuse several times in order to be polite before you finally accept. So one of the students politely said "No" to a dinner invitation in Germany but then learned the hard way that here you only get one shot, and he was not invited again. In our last category "absolutely different" I asked the students to explain major cultural differences which they have observed during the first weeks in Europe.
Our next show will again be coming to you on 2nd of November from Anne Fox in Denmark.
Until then –
Bleiben Sie absolut interkulturell!
And please visit our Facebook page.
The host of this show is: Dr. Laurent Borgmann
Editor: Elena Colunga Caballero & Karsten Kneese
Download

Podcast-Feed

iTunes-Abo