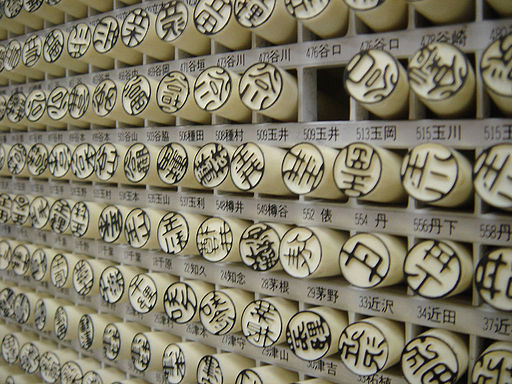 In this show we'll be looking at an unexpected effect of the pandemic on bureaucracy in Japan and we'll also be looking at how doing an intercultural course in a virtual world can change your outlook.
absolutely virtual
I've talked to Elaine Hoter in Talpiot University in Tel Aviv before for the podcast, as she has been doing all sorts of innovative things to help her teacher training students promote intercultural understanding in the classroom. And you can participate in this latest initiative which is about promoting empathy by experiencing life in different roles in a virtual world. Does it really make a difference to the way you behave later if you experience life in a virtual world as an obese person, a wheelchair bound person or a Syrian refugee?
If you'd like to take part in the next English version of this unique course then you can follow the link to Moocisland.org . There is a fee but maybe you can persuade your organisation to support you!
absolutely sealed
I saw an article about the problems experienced in Japan during the pandemic because people need to validate important transactions with a seal, which could be a wax seal or an ink seal. At times like this I regret that the podcast is audio only as they can be quite beautiful but if you look at the image at the top of this page you will see some examples. One thing you need to know before we go absolutely sealed is that the Japanese word for these seals is Hanko. What I wanted to know was how was Japanese bureaucracy coping with the need for people to present themselves in person to validate important documents with their personal seal? I started by asking Masaki Oda who is the dean of the Graduate School of Humanities at Tamagawa University near Tokyo in Japan how widespread the use of these Hankos are in Japan.
You can catch up on all our past shows on this website where you can comment, give suggestions for future shows or subscribe using the Apple podcasts button below, as well on our FaceBook page where we post interesting links several times a week .
The next show will be coming to you from Dr Laurent Borgmann in Germany on October 2nd so until then stay tuned!
The host of this show is: Anne Fox
Download
Podcast-Feed
Apple podcasts