The culture of Adult Education – Lifelong Learning – International Emergency Calls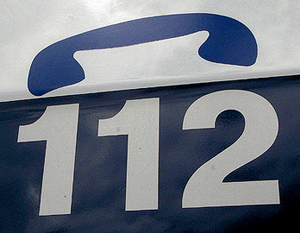 absolutely grown-up
Lifelong learning is often promoted by institutions of adult education, so for our first column we have interview Ulla and Beate, who both work for adult education institutions. Ulla works for the Folkuniversitetet in Sweden and Beate for Deutscher Volkshochschulverband in Germany. We tried to figure out whether there is a specific culture of adult education, and what makes people want to carry on learning throughout their lives.
absolutely personal
Laurent met his long-time friend and colleague in many European projects Pat Shrimpton, who went from England to Sweden 41 years ago with her husband Neville. She also started her career at the Folkuniversitetet but later on became a teacher at the University of Umea in the very north of Sweden. She talks about how the field of adult education has changed in all those years, and why she won't move back to England after her retirement this summer.
absolutely on fire
Now, imagine you have just started a new job in a foreign country somewhere in Europe, let's say Lithuania. At work you mainly speak English, and you haven't really mastered the Lithuanian language yet. One night you wake up and discover that your house is on fire. You rush to the telephone, dial the emergency number 112 and suddenly realize that the operator at the other end might not understand you. This is where Dieter Nüssler and his wife Helga come in. They have won the European Language Label for the project Multicom112, which tackles exactly that problem.
absolutely lifelong
And last but not least we are proud to present a new column "absolutely lifelong" where we will share good ideas to organise your own life long learning. Today's contribution has been produced by Anne Knopf and Gereon Reuter, two of our students at RheinAhrCampus. They will give you some good advice on how you can improve your English in a realistic way and have a lot of fun at the same time.
The next show will be coming to you on the 4th of May from Anne Fox in Denmark.
So long…stay tuned!
The host of this show is: Dr. Laurent Borgmann
Edited and co-hosted by: Karsten Kneese