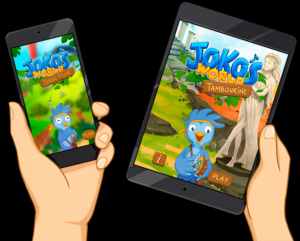 Let's play and learn. In this show we'll be playing games and music and I'll be announcing a new course if you are a teacher of adults in a diverse classroom and there's news of an additional podcast episode coming in September, off-plan and in Danish.
Thank you to all those of you who have been following us on Facebook where we add links to interesting intercultural stuff and alert you when a new show comes out. Shoutout to Imad Zazi who gave us our 600th page like. Thanks Imad!
In today's show we'll be hearing how music can help children learn about global cultures.
We'll also be talking to George Simons about an exciting new twist to his well-established Diversophy game.
Continue reading "Diversophy +++ George Simons +++ Cultural Infusion +++ Joko's World +++ Absolutely Intercultural 205 +++"