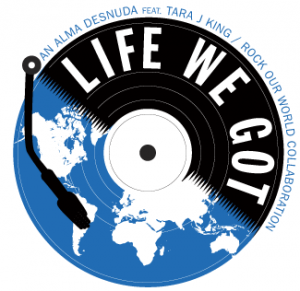 Happy New Year and welcome to Absolutely Intercultural. In 2010 we won the European Podcast Award thanks to your votes and right now I'm busy listening to a really diverse set of podcasts as judge in the 2011 round of the award. Thanks to you all for your votes then and thanks for still being with us as we reach another landmark with this 150th show.
absolutely photographic
Tourism is a huge industry but if you want to promote tourism to your country it is a good idea to find out how people perceive it first. And how better to do that than to use pictures? What does the name Nunavut mean to you? If I tell you that Nunavut is a country would you know where it was? If I tell you that it is in Arctic Canada do you suddenly have some pictures in your mind about what it might be like? I must admit that I had never heard of Nunavut until I came across Maarten Loonen's interesting survey. Maarten is a biologist from the Netherlands and most likely to be seen in arctic regions working on geese so when I heard he was interested in people's reactions to images I was intrigued as to why. As you heard Maarten is very interested in getting more responses to his survey in the next couple of months and when he has had time to analyse the results I will go back and find out what he discovered. You can find the link to his online survey here.
absolutely Indian
I've just returned to work from my Christmas break which is of course a big and long celebration in Europe, North America and elsewhere, but not everywhere. Would you miss Christmas if you went to live somewhere else? We're going to get a short update from Rebecca Chadwick who is in India for a year long film skills course. Having experienced 18 Christmasses in the UK will she miss it or be glad to avoid the tinsel and corny Christmas songs for once?
absolutely connected
Our next piece reminded me a little about the Iraqi youth orchestra which we featured last year. I was contacted by Paul Suhr who is a member of the band Alma Desnuda meaning naked souls. Alma Desnuda had just completed an amazing project together with Tara J King in which they recorded a song and video with children from all over the world. This is the type of project which you just could not have conceived of not so long ago but which accessible Internet and cheap online communication tools makes entirely possible. I think that we haven't even begun to scratch the surface of the types of rich connections we can make in a connected world and that creative people are going to find all sorts of different ways to get us talking to each other in the very near future. The project is called Rock our World and the song Life we Got, is a celebration. I know that it's a cliché to say that underneath it all we're all the same but I think that the beginning of a new year is a good time to celebrate what unites us rather than what divides us. We're going to hear from Paul firstly about how his band came about and then about how you compose and record a song with the help of 2000 children from all over the world. You can buy the song on iTunes  (proceeds go to the Rock Our World organisation) and don't forget to go and see the video!
And to do the picture questionnaire.
Our next show will be coming to you from Dr. Laurent Borgmann  in Australia on February 3rd so stay tuned!
The host of this show is: Anne Fox