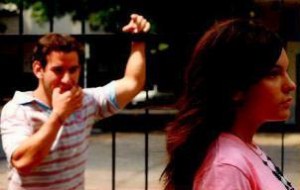 This show we will be mainly about storytelling as we meet the author of a book about intercultural communication and explore the art of story telling in Africa and as you will hear this does not just mean talking. We'll be talking to the author of a new book on the grammar of culture and finding out the role of stories there and finding out some of the key features of story telling in the African tradition.
absolutely necessary
Natalia Pérez de Herrasti told us about the first volume of her new book called Grammatica del la Cultura, the grammar of culture. As you can guess the book is in Spanish. So why do we need to be aware of the grammar of culture? We discover that this is a way of making sense of the stories or critical incidents that are the starting point for so much intercultural training.
absolutely participatory
And now for the first time on Absolutely Intercultural you will be given a taste of African story telling. This is not just a case of 'Are you sitting comfortably? Then I'll begin'. This is absolutely participatory. Oluwatoyin Kole from Nigeria was invited to demonstrate African story telling technique to a University of Florida class on Social change through communication. So first came a bit of pre-session training. Then we'll hear an extract from the story which concerns a couple who have long been married but have not been able to have children. The husband consults the local diviner who says… If you want to experience the full story then you will have to follow this link. We also hear the start of the discussion after the story had ended.
So you heard the man! Let's hear your stories. If you have any stories of critical incidents which happened to you or which you heard about and which made a difference to the way you think about things then let's hear them. You can add them as a comment to this blog or you can send us an audio recording which we can include in our next show or we can arrange to meet you online so that we get a more interactive version.
Our next show will be coming to you from Dr. Laurent Borgmann in Germany on 10th June 2011
The host of this show is: Anne Fox
Editor: Markus Scherer