If you like the podcast then please also LIKE US ON FACEBOOK!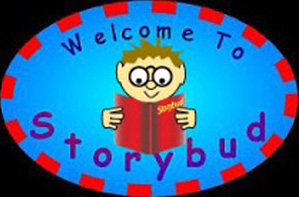 Our international exchange students from different cultural backgrounds sometimes describe their first cultural experiences in their new surroundings as if they had "intercultural special needs". They say their experience is as if they were re-learning to walk, or as if their vision was impaired and they needed to navigate very carefully in their new surroundings, for example during their first trip to the supermarket or to the gym. Have you had that experience yourself? That in a foreign culture you suddenly felt as if you could not move normally but it seemed as if you were walking with crutches while everybody else did not have that impediment and seemed perfectly comfortable in the situation?
In this episode we will talk to Judit from Hungary and Thelia from Australia who will share their experiences in Germany which made them feel like they have 'special needs'.
We will also speak to Paul Halligan, from Ireland, who will tell us about everyday challenges of people who really do have special needs in the medical sense, in this case visually impaired people. Paul tells us how he helps these people.
absolutely foreign
Two international exchange students Judit and Thelia have designed an audio blog in order to try their hands at "citizen journalism". Citizen journalism is a new kind of reporting which is done by the public, by people like you and me, usually through social media such as Facebook,  Youtube, blogs, etc. Citizen journalism allows us to see what is really happening in the world. Judit's and Tehlia's blog examines cultural diversity experiences among their international friends who live abroad. Their slogan is: "Citizen Journalism – giving a Voice to Diversity". So they collect some intercultural experiences and record them as audio files for their blog.
absolutely special needs
Thelia and Judit mentioned that as foreigners in a new culture somehow they felt like people with special needs. But now we will turn to people who really do have special needs, in the medical sense of the word, in this case people who find it difficult to read from conventional computer screens. Can you imagine how these visually impaired people handle their everyday life – including their computer work? Solving communication challenges which aren't problematic for sighted people? I interviewed Paul Halligan from Ireland. He is partially sighted and he is going to tell us about one of his everyday challenges as a Daddy with "special needs": reading bedtime stories to his children…
absolutely intuitive
Visually impaired people struggle with technical and emotional challenges which sighted people cannot even imagine. However, their medical limitations can also lead to a heightened problem-solving ability as in Paul's case. He told us about his dream which some years ago he put into practice. He created a storytelling website which is made for visually impaired people – but not just for them – everybody can profit from it, also language learners as the special help that Paul offers will also empower them to understand the stories better.
Would you like to share with us your own intercultural experience in foreign countries? If so, we would be delighted to hear both positive and negative experiences, so don´t hesitate and share your intercultural experiences with it with us on our Facebook Page.
Our next show will be coming to you on 5 July from Anne Fox in Denmark.
Until then –
Bleiben Sie absolut interkulturell!
And please visit our Facebook page.
The host of this show is: Dr. Laurent Borgmann

Editor: Younes Jaber