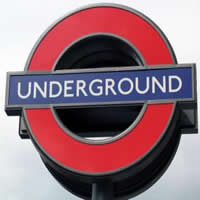 Our ninth show is coming to you from London, so let's have a look at our absolutely intercultural stations today.
In our last show we've talked about "culture as the software of the mind", and we continue our discussion about viruses in our column 'absolutely theoretical'.
Right after that Thomas tells us for our column 'absolutely personal' about an important update he and about 60 millions Britains didn't get…the introduction of the Euro.
For our column 'absolutely educational' Laurent went to International House to meet Jack Lonergan. He follows up our question whether culture can be taught or not, and he gives some examples of how small adjustments can make a huge difference if we pay attention to the cultural needs of minorities.
We end the show with a completely new column: 'absolutely incredible…but true'.
And to save the best for last, Laurent is going to sing for us! So please stay tuned and do not switch off before Laurent starts. =)
The Host of this show is: Dr. Laurent Borgmann
Chief Editor: Karsten Kneese

Download

Podcast-Feed

iTunes-Abo


Shownotes