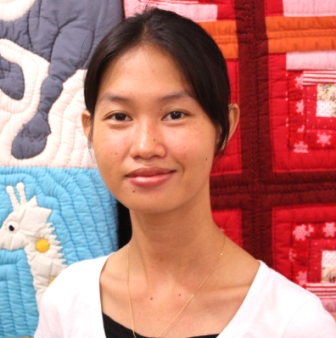 Today our show will be all about charity and volunteering. But is this all about being a good person and doing good deeds? We will talk to John Kaethler who volunteered in West Africa and admits that in his personal definition the word "charity" has a rather negative connotation. We also meet Judi McAlpine and Sovannry Chan who both work for charities, Judi in Tanzania and Sovannry in Cambodia and who have dedicated their whole lives to charity.
absolutely modest
A couple of days ago I sat down with John Kaethler from Brock University in Candada who told me that he had volunteered for two years as a development worker in Nigeria and again for two years in Papua New Guinea a long time ago. As a teacher and hospital help in West Africa he learned that if his activity was called "charity" then HE was the one who was actually receiving it. The charity workers need to understand that THEY are the ones who are learning a lot and growing in the process…
absolutely charitable
Let us jump from Africa to Asia, and specifically Siem Reap to a very beautiful place in Cambodia which I visited with my wife for my 50th birthday. I walked into a shop because they had very beautiful handmade quilts in the shop window. But there was more to that shop as I found out from some British fellow shoppers. So, after admiring the beautiful handmade quilts I got interested in the "charity aspect of the shop called "Mekong Quilts" and asked the manager Sovannry for an interview and she was only too happy to talk about her work …
absolutely self-critical
In our last category I am coming back to John Kaethler and boldly asked him whether charity workers and volunteers sometimes need to step back a little and consider whether they are not just doing the charitable work for their own self-esteem.
Our next show will be coming to you from Anne Fox in Denmark on 11 November.
Until then –
Bleiben Sie absolut interkulturell!
The host of this show is: Dr. Laurent Borgmann
Editor: Karsten Kneese