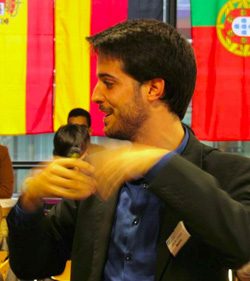 In today's podcast we hear from people who are comparing their life styles in Germany with that in their home countries.
First up we hear from Dennis Rayuschkin, a RheinAhrCampus student  from Kazachstan who tells us about his cultural backround and his integration efforts.
Then we listen to to Dr. Wendy Spinks, who will explain some differences she has noticed between the German and the Australian cultures.
In our third part, we listen to Javier Chapa Madrid, a student from Spain. He will explain what intercultural experiences in daily life mean to him and how he connected to the German culture.
In our last part Maher tells about the feelings and experiences he had around the time of his arrival in Germany. Continue reading Absolutely intercultural 209 +++ Stereotypes +++ Different cultures +++ Foreign in Germany? +++